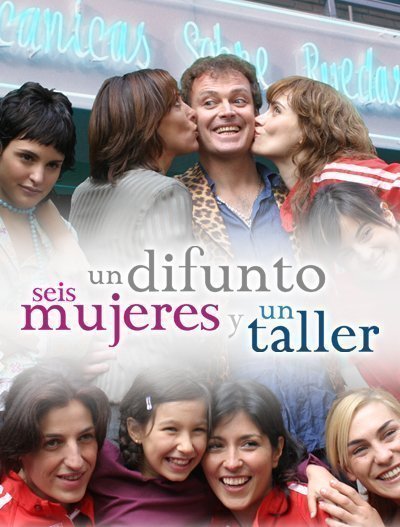 Format: 1 x 75' / Comedy TV Movie / Live Action in HD
Target: Family
Languages: Spanish
Coproducers: Antena 3
Copyright: © BRB Internacional – Antena 3
When Adela's husband dies suddenly, despite being a housewife with three children, she has to take over his car repair business until the arrival of her husband's brother, Jacob, who owns a share of the business.
She has to dismiss the garage foreman for stealing money from the till, and replaces him with Luz, a strong minded young woman who is mad about cars. Whilst Adela does not share Luz's passion for cars, she recognises that Luz and her all-girl team of mechanics are doing a very good job. An all-girl garage why hadn't she thought of that before!
The eventual arrival of Jacob brings problems which threaten the very future of the business. But Adela, her children and the girl mechanics fight for the survival of the business they have worked so hard to build up.
Crew:
Script: Twiggy hirota, Carlos Asorey, Antonio Cuadri
Photography Director: Valentín Álvarez
Art Director: Ion Arretxe
Production Director: Gilles Leclair
Executive Producer: Carmen Domínguez
Director: Antonio Cuadri
Cast:
María Barranco: Adela
Pablo Carbonell: Jacobo
Mª Alfonsa Rosso: Abuela Elvira
Ana Risueño: Luz
Verónica Echegui: Marta